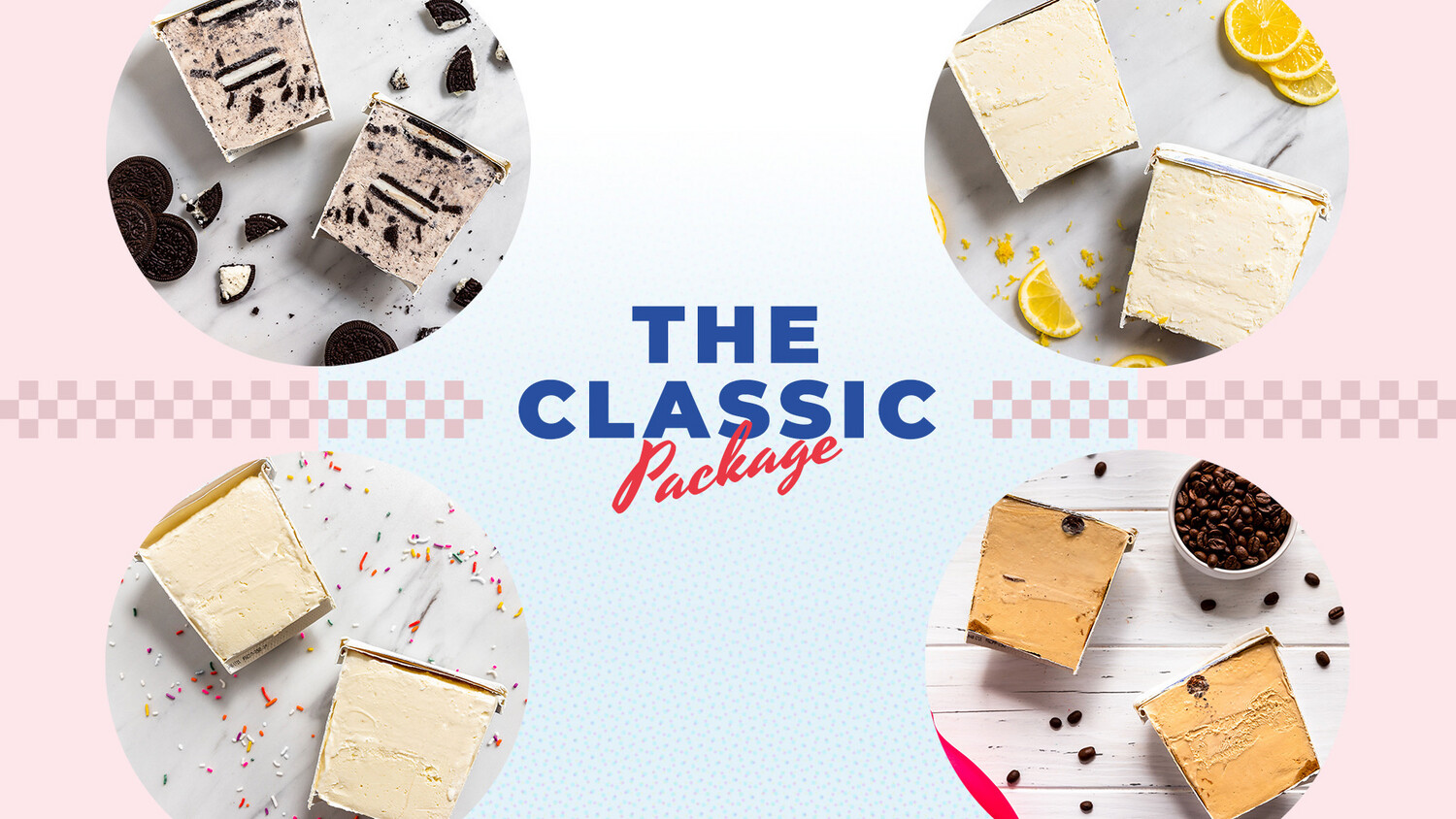 NATIONWIDE the CLASSIC
SKU NAT-theCLASSICSHIP
Product Details
Clover Product ID:
E3AVSKR8DTRRJ
YOU CAN'T EVER GO WRONG WITH A CLASSIC SIMPLE FLAVOR IN THIS BUILD YOUR OWN PACK YOU CHOOSE 4 SIMPLE FLAVORS AND ADD 2 PINTS OF ANYTHING ELSE.
Our Simple Flavors Include:
FRENCH VANILLA: Dairy Base, Vanilla
COOKIES N CREAM: Vanilla Base, Double Stuf Oreos, Topped with a Mega-Stuf Oreo
COTTON CANDY: Vanilla Base, House Made Cotton Candy, Big Red Soda
BEAN MI: Dairy Base, Cold Brew Cafe du Monde Coffee
COOKIE DO: Vanilla Base, House Made Egg-Less Cookie Dough
NUTALAL: Dairy Base, Nutella
CHOCOLATE ATOM: Chocolate Base, Ghirardelli Chocolate 80% Cocoa
CLOSED ON SUNDAY: Vanilla Base, House Made Lemon Curd, Lemon Zest
SEASONAL FRUIT: Vanilla Base, Seasonal Fruit Puree, Fresh Seasonal Fruit
MOO-LESS = DAIRY FREE

_______________________________
Atomic Creamery Ice Cream is fresh made to order. We will mix your ice cream, flash freeze it with liquid nitrogen, hand pack it, seal it and box it for nationwide ice cream shipping.
Veteran Owned and Operated, Atomic Creamery is the best, Fresh Made To Order, organic ice cream. We hand select all our ingredients and the best part of Atomic Creamery is what we don't put into our ice cream. There are NO stabilizers, carrageenan, gums, corn syrup, or any artificial flavors or colors. We use only the freshest ingredients to create premium desserts for you to enjoy!
Atomic Creamery is your best choice to order nitrogen ice-cream online.

Save this product for later