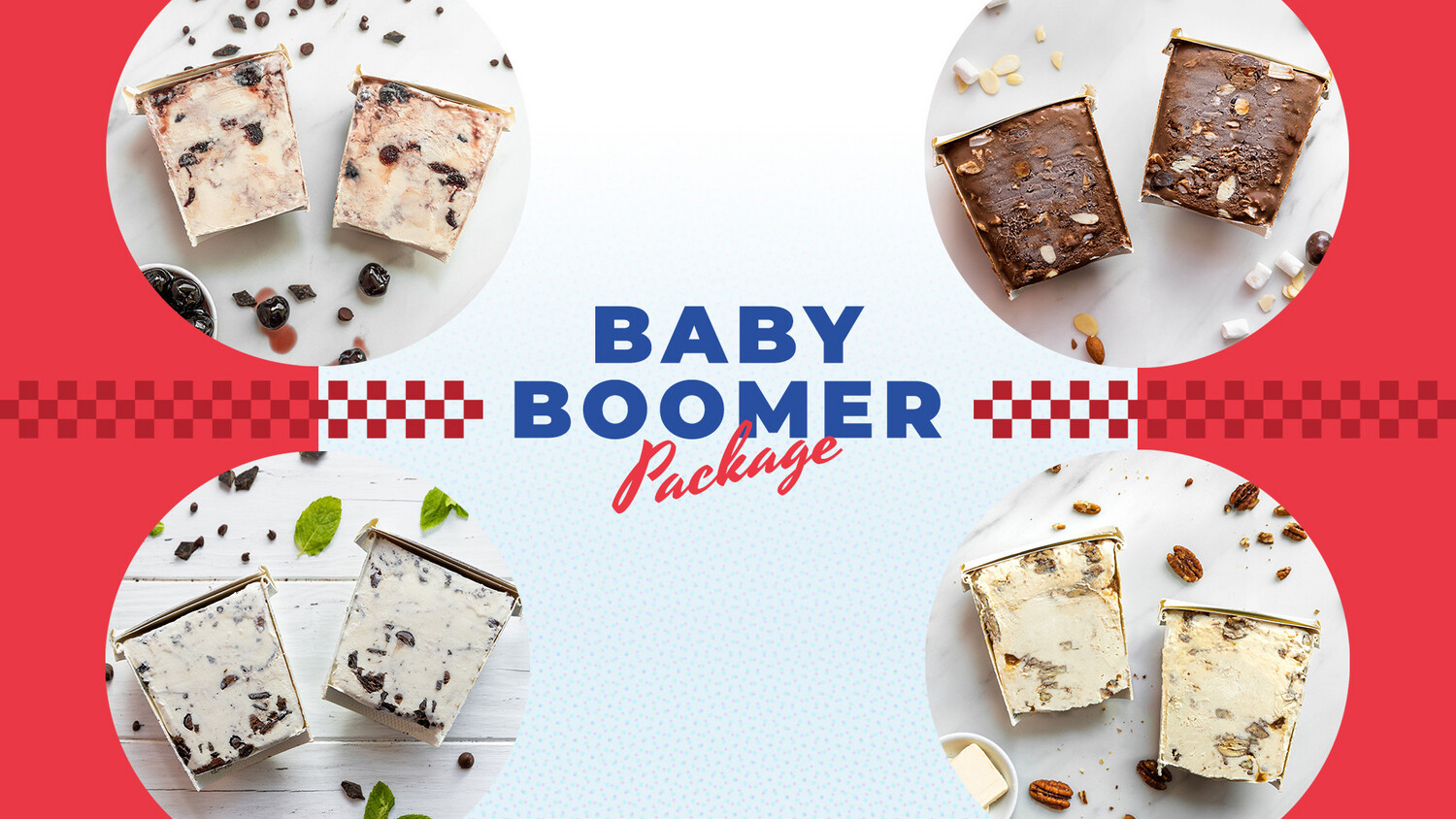 NATIONWIDE the BABY BOOMER
SKU NAT-theBABYSHIP
Product Details
Clover Product ID:
N23HPZSNSX6BA
LETS CELEBRATE A LITTLE HISTORY AND ALL OF OUR BABY BOOMERS WITH A TRIP BACK IN TIME WITH OUR NOSTALGIC FLAVORS
4 NOSTALGIC PINTS INCLUDE:
1- CHERRY JUBILEE: Vanilla Base, Luxardo ( Italian Imported) Cherries,Mini Chocolate Chips
1- ROCKY ROAD: Chocolate Base , Halal Marshmallows, Whole &Sliced Milk & Dark Chocolate Covered Almonds
1- BUTTER PECAN: Vanilla Base, Pralined Pecan Non Dairy Butter,Vanilla, Pinch of Salt
1- ELEMiNT CHUNK: Dairy Base, Steeped Fresh Mint,3 Kinds of Chocolate
YOU CHOOSE 2 PINTS
MOO-LESS = DAIRY FREE

_______________________________
Atomic Creamery Ice Cream is fresh made to order. We will mix your ice cream, flash freeze it with liquid nitrogen, hand pack it, seal it and box it for nationwide ice cream shipping.
Veteran Owned and Operated, Atomic Creamery is the best, Fresh Made To Order, organic ice cream. We hand select all our ingredients and the best part of Atomic Creamery is what we don't put into our ice cream. There are NO stabilizers, carrageenan, gums, corn syrup, or any artificial flavors or colors. We use only the freshest ingredients to create premium desserts for you to enjoy!
Atomic Creamery is your best choice to order nitrogen ice-cream online.

Save this product for later